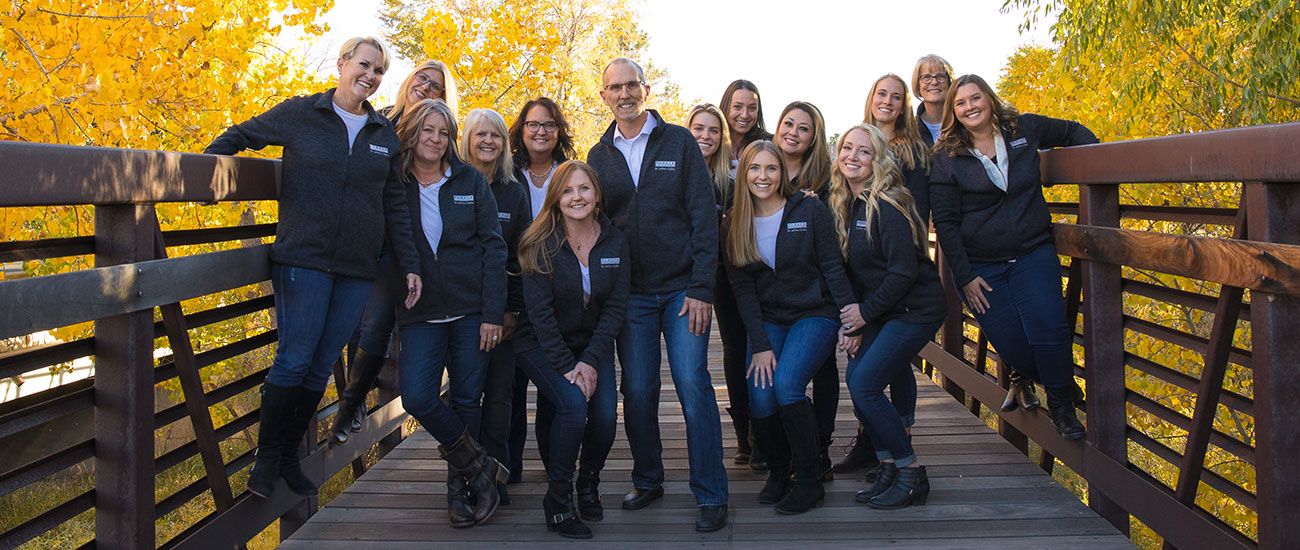 ---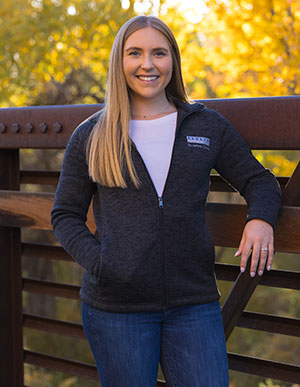 Emilee
Front Desk Coordinator
As one of the first people you'll meet in our office, I will not only check you in and out, but make sure you feel welcomed when you come into the office. I think my most important role is building relationships with our patients and their families. I also really enjoy getting to decorate the office for the different holidays and seasons!
My husband and I have a cat named Goose who loves to play fetch! We enjoy all outdoor activities, which makes Colorado the perfect home. In our free time, we run a photography business shooting engagements and weddings.
---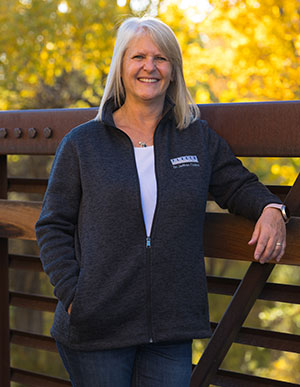 Jill
Treatment Coordinator
I have been a treatment coordinator for more than 30 years and have loved every minute of it! I've gotten to see so many wonderful smiles develop as well as increased self-confidence. It has truly been amazing. I enjoy talking with our patients and getting to know all about what's going on in their lives. Dr. Collins is brilliant and I know when a new patient comes in, no matter what their concerns are, they'll leave with a beautiful smile!
I have been married for more than 39 years. We have three children and three grandchildren, as well as a dog named Bailey who thinks she is a person. My husband and I are Colorado natives, so we love being outdoors and spending time with our family.
---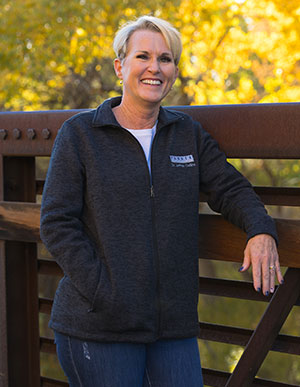 Carolyn
Treatment Coordinator
I help patients and parents with all their treatment option questions and coordinate their financial arrangements. Our patients' comfort is my number-one priority, and I enjoy doing anything I can to ensure their experience with us is as positive and fulfilling as possible. I love meeting new people and helping them navigate their way to a healthy, beautiful smile. Dr. Collins and the rest of our team are the best! We are all passionate about creating amazing smiles and relationships.
I am married to my high school sweetheart with two grown children, three grandchildren, and three dogs. I'm outdoors as much as possible embracing all our beautiful state has to offer, especially mountain biking and hiking.
---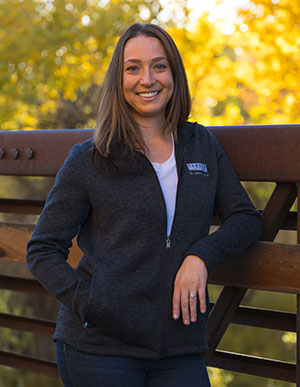 Lexi
Treatment Coordinator/Clinical Assistant
I brought 20 years of experience with me when I joined Dr. Collins' team in 2022. Some days, you'll find me assisting Dr. Collins with clinical appointments, and other days, I present treatment options to prospective patients and families. I believe that the most important part of my job is creating relationships with families in addition to creating beautiful smiles.
I am a mom to my amazing son Porter who is the light of my life. My husband Cory and I have spent ten beautiful years having fun in love. I enjoy spending time outside in beautiful Colorado hiking, swimming, yoga, and seeing live music. Spending time making memories with my family is my favorite pastime.
---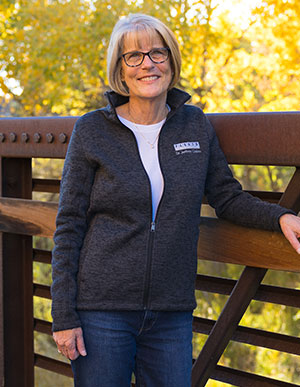 Beverly
Office Manager
As our office manager, I make sure our patients' experience with us is exceptional and that Parker Orthodontics runs smoothly for our patients, our team, and Dr. Collins. I deal with a little bit of everything and it keeps each day interesting. I can even be found assisting in the clinic when I'm needed. Dr. Collins loves what he does. This shows in the quality and exceptional care he gives his patients and his team.
My husband and I have three children (we all had orthodontic treatment with Dr. Collins) and 11 wonderful grandchildren. I grew up in Michigan but have enjoyed Colorado for the last 25+ years. I am very involved in my church, love to travel, play the piano, swim, walk, and bike.
---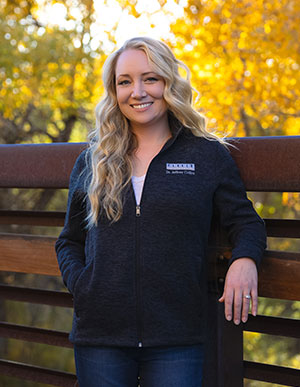 Katie
Clinical Office Coordinator
Since 2017 I have been on the Parker Orthodontic team! I provide guidance and direction to the clinical staff to ensure effective and efficient functioning of our clinic and ensuring the highest level of patient care. I love that I not only get to work chairside with Dr. Collins but I also have the privilege to lead an exceptional team of assistants! We love to make our clinic fun and enthusiastic and we're all passionate about making patient care our top priority.
I am a Parker mom! I've been married for 12 years and have two amazing children. I love baking, crafting, and spending time outdoors with my family.
---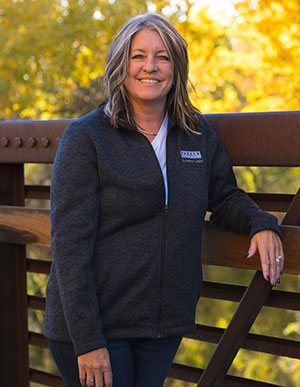 Danell
Financial/Insurance Coordinator
As the financial/insurance coordinator, making sure patients are comfortable with their payments and keeping track of their insurance is a big part of my job. I enjoy meeting new people and getting to see the transformation when their orthodontic treatment is completed. Dr. Collins' quality of work, attention to detail and the support he has for his team is amazing!
I have a wonderful husband of 30+ years and two children who are both in law enforcement. We love to golf and go on trips to play other courses. I also enjoy camping, fishing, and riding our quads.
---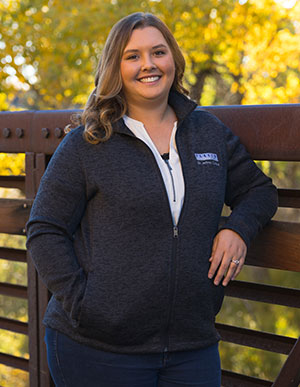 Kaitlyn
Clinical Assistant
I earned my Associate's degree and dental assisting certificate in 2016, and was pleased to become a part of the Parker Orthodontics team in 2022. I work chairside with Dr. Collins and assist him with many of our patients' braces and Invisalign® appointments. It is personally fulfilling to watch as our patients' smiles and confidence increase when they finish their orthodontic treatment.
My husband and I have been married for more than three years. We have three fur babies: two dogs and a cat. I love to serve at my church and spend time outdoors hiking, camping, fishing, and hunting.
---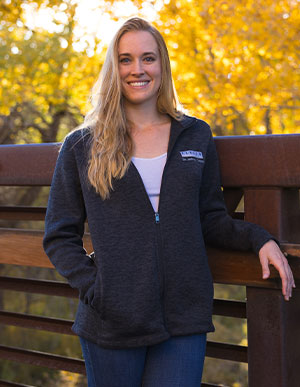 Emily
Clinical Assistant
I joined Parker Orthodontics in 2022, where I assist Dr. Collins in giving everyone their dream smiles for life! I love the orthodontic field because it is like artwork in its own unique way, which makes it really fun for me. Dr. Collins and our team make coming into work every day something to look forward to. We have so much fun and I learn something new every day!
I grew up in Jacksonville, FL (Go Jags!), where I played beach volleyball for the University of North Florida. I moved to Colorado in 2019 and haven't looked back since! I love snowboarding, hiking, and paddle boarding with my dog, Chip.
---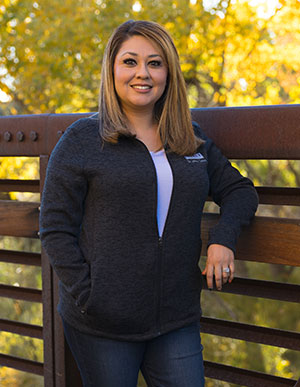 Amanda
Clinical Assistant
I've worked alongside Dr. Collins since 2022, but worked in orthodontics for more than 11 years before joining his team. It's so much fun to meet and get to know all our patients. Building relationships and watching them enjoy smiling with their new smiles is very rewarding.
My wife and I have been together for 14 years and we have four children. We also have a dog named Lucas and a cat named Jinx, and are grandmas to a dog named Ace. In my free time, I enjoy reading, writing my book, spending time with my kids.
---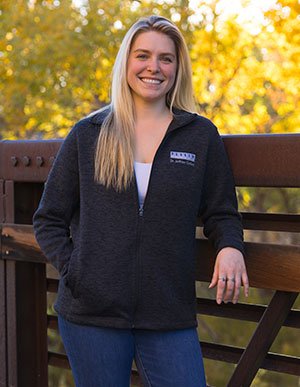 Alexis
Clinical Assistant
I get to work directly with patients during their visits. I offer chairside assistance, and act as a second pair of hands for Dr. Collins. I love working in a fun environment that brings so much laughter and smiles to patients. There's no team like our team! Along with Dr. Collins, we laugh, dance, and make memories and great smiles throughout the day.
I moved to Colorado in 2019 from Florida. I am a foodie and love going to concerts.
---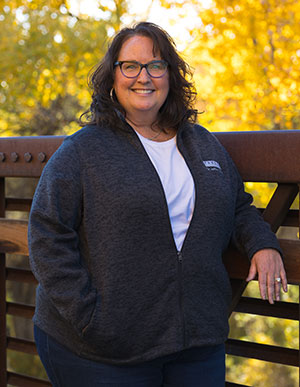 Michelle
Front Desk Coordinator
From our front office, I stay busy all day keeping our patients and parents happy and helping to make sure the day runs smoothly and on time. I want each of our patients to be as comfortable as possible when they're in the office, and love celebrating their new smile with them. There is really nothing I don't like about working here with our team and Dr. Collins. Days fly by when they're filled with fun and laughter!
I've been married to my best friend for 30 years. We have two grown children and welcomed our first grandson in 2021. Our pets are our children! We have a cat named Bella Rose and a dog named Bullitt. In my free time, I love reading, singing, watching the Avs and Broncos.
---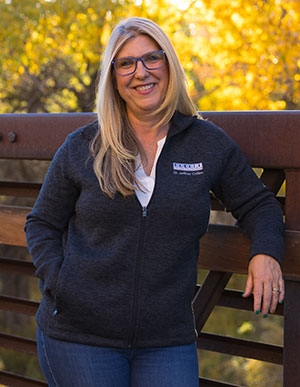 Staci
Front Desk Coordinator
I'm here to help answer patients' questions, schedule appointments, and make sure patients feel like they are our number-one priority—because they are! I was a dental assistant for 25 years before transitioning to the front desk, and love interacting with our patients in this role. I'm so happy for them when they finally get the smile they've always wanted!
My husband and I have been married for more than 20 years. We have two sons and we love to go skiing, white water rafting, and camping. Fun fact: my husband and I have been to more than 50 Jimmy Buffet concerts!
---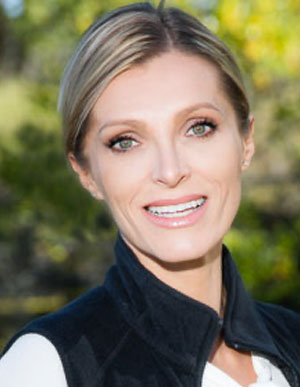 Olga
Invisalign Coordinator
I am the invisalign® coordinator. I work with Dr. Collins on our patients' invisalign® treatment and help ensure everything is well organized and properly arranged. I truly love my job and I love working with people. Seeing the transformation in a person as their new smile develops is so rewarding!
I grew up in the Ukraine and spent 17 years in Seattle. Then I escaped the rain and moved to wonderful Colorado but am now living in Texas where I still work on invisalign® with Dr. Collins. I love being with my family especially traveling, camping, and watching my kids play sports. I'm also active with my church and in serving our community.