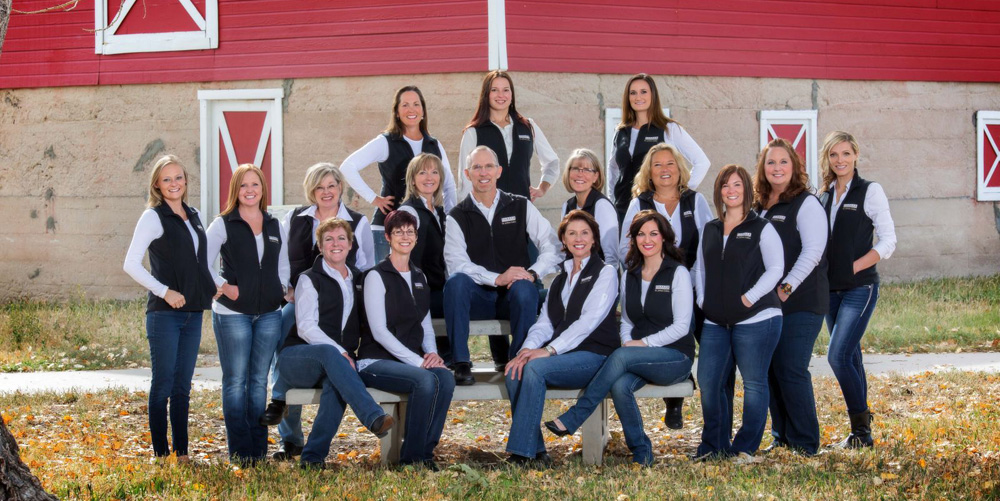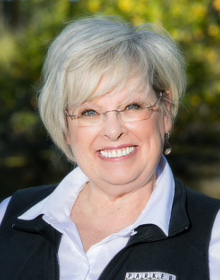 Janelle
As a Scheduling Coordinator, it is my desire and passion to serve our patients, make them feel welcome, and show them how important they are to us at Parker Orthodontics. I take care of our patients' scheduling needs and make sure to answer any questions I can. I love our patients, encouraging people and making them smile is what I do best! I have worked with Dr. Collins for 25+ years and enjoy his professionalism as well as his caring and genuine way with our patients. It is so obvious to all of us here at Parker Orthodontics that he loves what he does.
I have been married to my wonderful husband Tom for 45+ years! We have two beautiful daughters and two amazing granddaughters. They are my joy!. I also love music, great books and life in general. It's a wonderful life!.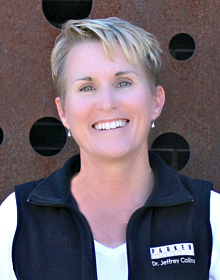 Carolyn
I am the Front Desk Coordinator where I help the patients with all their questions and schedule their appointments. Our patients' comfort is my number-one priority, and I enjoy doing anything I can to ensure their experience with us is as positive and fulfilling as possible. Dr. Collins, as well as the rest of our team, takes great pride in the work we do and the results we achieve. My team members are so much fun and make coming into work a joy!
I am married to my high school sweetheart with 2 grown children and 4 dogs. I'm outdoors as much as possible embracing all our beautiful state has to offer - especially mountain biking.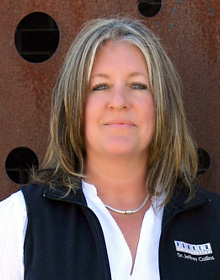 Danell
As the Financial/Insurance Coordinator, making sure patients are comfortable with their payments and keeping track of their insurance is a big part of my job. I am also a treatment coordinator who greets the new patients and gets them on the road to a better smile. I enjoy meeting new people and getting to see the transformation when their orthodontic treatment is completed. Dr. Collins' quality of work, attention to detail and the support he has for his team is amazing!
I have a wonderful husband of 30+ years and 2 children who are both in law enforcement. We love to golf and go on trips to play other courses. I also enjoy camping, finshing and riding our quads.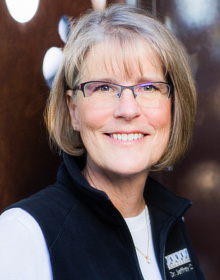 Beverly
As our office manager, I make sure our patients' experience with us is exceptional and that Parker Orthodontics runs smoothly for our patients, our team, and Dr. Collins. I deal with a little bit of everything and it keeps each day interesting. I can even be found assisting in the clinic when I'm needed. Dr. Collins loves what he does. This shows in the quality and exceptional care he gives his patients and his team.
My husband and I have three children (we all had orthodontic treatment with Dr. Collins) and nine wonderful grandchildren. I grew up in Michigan but have enjoyed Colorado for the last 25+ years. I am very involved in my church, love to travel, play the piano, swim, walk, and bike.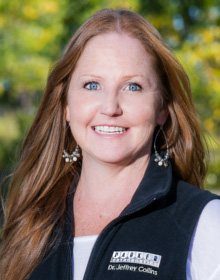 Stacey
I work chairside with Dr. Collins as one of his orthodontic technicians. I enjoy getting to know our patients and seeing all the changes, from start to finish, in their teeth and in their life. Changing their smile really makes a positive difference for their outlook on life. I love learning about all the new technology and the constantly changing mechanics we get to use to make our patients' smiles better. Dr. Collins is top-of-the-line and makes orthodontics fun and interesting. He really is an amazing doctor.
Outside the office I enjoy spending time with my fun, cute daughter and our silly chocolate lab. We often go skiing and snowboarding, and I love to hear live music.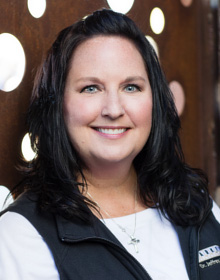 Michelle
As a Scheduling Coordinator, I stay busy all day keeping our patients and parents happy. I want each of our patients to be as comfortable as possible when they're in the office, and I always try to make them laugh. Sometimes I even sing! There is really nothing I don't like about working here with our team and Dr. Collins, and I can't imagine wanting to do anything else.
I have been married to my best friend for 29+ years and we enjoy most sports. Football, basesball, lacrosse and hocky are our favorites. Our kids are grown so we spend lots of time with our 2 dogs, Brooklyn, Bronx and our new kitty Bella Rose! Days off are made for family and friends!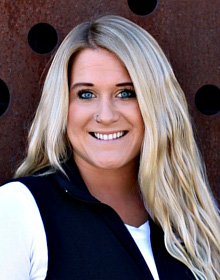 Dani
When I wake in the morning, I'm excited to come to the office. I know it's going to be an interesting day, filled with wonderful conversations and happy smiles from patients and parents. As a clinical assistant, I get to work directly with our patients helping them have an awesome experience and making relationships so it feels like a family setting. There's no team like our team! Along with Dr. Collins we laugh, dance, make memories and great smiles throughout the day.
I love the outdoors: hunting, finshing, camping, boating, shooting,archery and riding my 3 horses, Riggs, Riley, and Honey! Spending time with my family makes me happy especially time with my best friend, my identical twin!
Kristi
I am our Treatment/Marketing Coordinator. I enjoy meeting our new patients and building relationships with those already here. With my clinical experience, I can work and help out in almost any area of the office. Dr. Collins is genuinely kind and cares about the happiness and well being of his staff and patients. The people...our staff, patients, parents and our community are my favorite part!
I am not only a Colorado native but I grew up in Parker and have returned to raise our own kids. Two teenagers keep us on our toes! My husband and I enjoy everything about Colorado: concerts, golf, snowboarding, hiking and our sports teams!!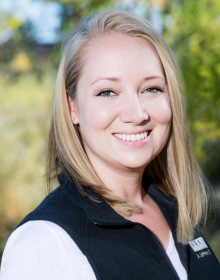 Katie
I am one of our Orthodontic Assistants making sure Dr. Collins has everything he needs to make this appointment go smoothly. At the same time, I am checking to make sure our patient is comfortable. Watching our patients' smiles transform into a beautiful, confident smile is my favorite! I love our friendly, fun atmosphere where both kids and adults love our practice,
I am a pinterest mom! I love crafting, baking and spending time outdoors with my husband and 2 kids.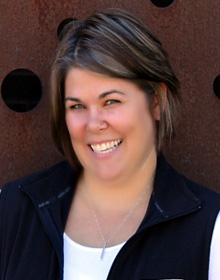 Jessie
As an Orthodontic Assisant, I assist Dr. Collins with all stages of invisalign® and braces to make our patients' experience an exceptional one. Having a patient who has waited forever to begin treatment and then see them achieve the self-confidence they deserve by giving them a "smile for a lifetime" is the best!
I enjoy time with all my boys: my husband, 2 boys and 2 male dogs! Crossfit and powerlifting fill my free time.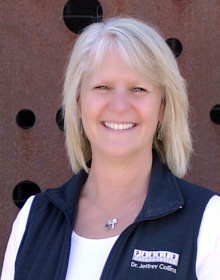 Jill
I have been a Treatment Coordinator for 30+ years and have loved every minute of it! I've gotten to see so many wonderful smiles develop as well as increased self-confidence. It has truly been amazing. I enjoy talking with our patients and getting to know all about what's going on in their lives. Helping our patients navigate the Insurance world is also so rewarding. We are a family and working with Dr. Collins has been a great experience.
I have been married for 36+ years. We have 3 children and one grand daughter. My husband and I are Colorado natives. We love spending time with our family and time outdoors,

Debbie
As one of our clinical assistants, I help patients during their visits. I'm often found working chairside, supporting Dr. Collins while talking with the patient. I love those conversations! Patients always have something new happening in their life, or an adventure to tell me about. These conversations create a friendship, and I love helping my friends develop the beautiful smile they've always wanted. The look on a patient's face, the day the braces come off, is priceless. No matter how often I see it, I'm thrilled.
I grew up in Ohio and am definitely enjoying my new home in Colorado. I have a wonderful son and daughter. I'm an outdoor enthusiast and enjoy doing almost everything life has to offer.

Olga
I am the invisalign® coordinator. I work with Dr. Collins on our patients' invisalign® treatment and help ensure everything is well organized and properly arranged. I'm also a clinical assistant in our practice, so I help patients and Dr. Collins during orthodontic procedures. I truly love my job and I love working with people. Seeing the transformation in a person as their new smile developes is so rewarding!
I grew up in the Ukraine and spent 17 years in Seattle. Then I escaped the rain and moved to wonderful Colorado. I love being with my family, especially traveling, camping, and watching my kids play sports. I'm also active with my church and in serving our community.

Olivia
I am one of our orthodontic assistants. That means I help Dr. Collins during various procedures. I sit chairside, supporting him and talking with our patient about what we're doing. Working in a positive, fun practice, where everything we do is focused on making our patients and their families happy, is fulfilling. I love talking with people and learning about their lives. Everyone has great stories to share and I learn a lot from them. We laugh together, too. Helping people I care about as they make a positive, lasting change in their smile, makes me love what I do.
I grew up in Vermont and moved to Colorado 6+ years ago. I still go back to Vermont to see family a couple times a year. My favorite pastimes are trying new restaurants and spending time with my precious baby boy, Hendrix. I also like traveling, skiing, and hiking.

Vanessa
As a clinical assistant, I get to work directly with patients during their visits. I offer chairside assistance, and act as a second pair of hands for Dr. Collins while telling our patients what's happening. I also enjoy working in our lab making retainers as needed to maintain their beautiful smiles.
I grew up in Ft. Collins, so I enjoy all the typical Colorado stuff: rock climbing, snowshoeing, hiking, and camping, to name a few. I have a large family and love spending time with them.